In 1896, in the Valtènesi, viticulture already existed; this was dedicated exclusively to the production of an extraordinarily refined and at the same time fragile red grape – the Groppello Gentile.
Since time immemorial, 5,500 plants have been grown using the Guyot pruning system, in a way respectful of a consolidated harmony between the value of the subsoil and that of the topsoil, what is commonly called terroir and which we like to call "ORIGIN".
A very rare grape with a blue colour, the bunches belong to those extremely tight and conical grape varieties which ripen beyond mid-September.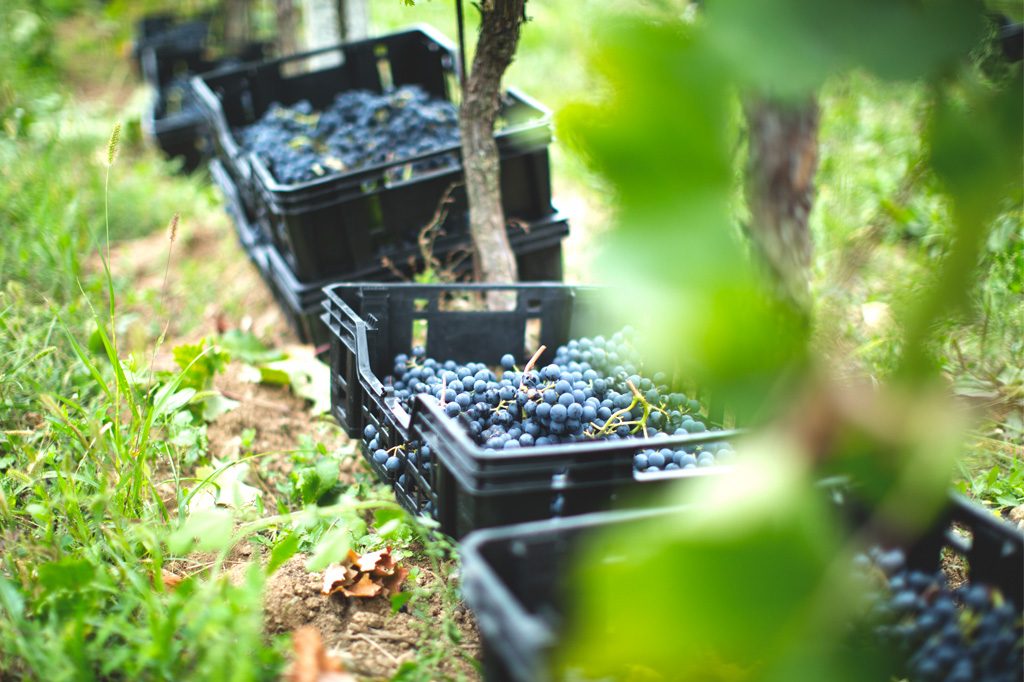 The bunches are not very resistant to cold weather, hence the variety has found its ideal location on the shores of Lake Garda in the Valtènesi area, with well-ventilated exposure to the east or south; it loves light, loose soils and foothill areas.
On average, our vineyards are over 35 years old and since 2005 we have reintroduced the principle of selection Massale, while irrigation is strictly forbidden.
Since 1984, a wonderful adventure has enabled us to discover the enormous potential of Groppello, consisting of an unusual elegance and surprising longevity.
Grown with respect and vinified according to tradition (evolution of 12 months in pieces) it produces a truly astonishing wine.